Sourcing cars is a matter of trust
Procuring cars is a matter of trust
Our expertise: perfection under the toughest conditions
We can transport your vehicles
Tesla Model Y available at JB CarConcept: Test today what arrives 2021
Open & ready for your business
Your needs are diverse – our solutions are as well. Use our experience gained in similar projects throughout Europe and the world:


Our goal. Winning your trust
We pride ourselves upon providing you with perfect services in car sourcing, handling and logistics. We firmly believe that building mutual trust is an indispensible prerequisite to provide you with these services and for the success of your projects. Trust begins with our people, who are here to help you.
As company owner and project supervisor, he's at your service from the moment preparations for your project begin. His experience successfully completing projects throughout Europe and the world and his competent team provide him with the necessary insight to know what's especially important, even at the early stages of project planning.
Procuring cars ...
... is a matter of trust. You have very specific requirements in terms of models, equipment and extras that are relevant to your project. To fulfill your needs in the best possible way, we work according to a structured operational plan:
Consulting and analysis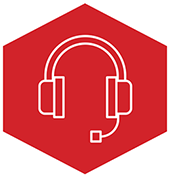 Consultation for planned projects, inquiry analysis, provision of offers, answering questions
Sourcing cars
Detailed analysis after order placement, mutual planning of necessary tasks, car sourcing (individual or fleets) through our capable network of dealers, importers and rental car providers (for rent, but also for sale)
Preparing cars
Detailing, refitting tires/wheels, preparation of cars in our workshop or on site
Vehicle logistics
Organization and execution of car transport with our own fleet and/or with experienced logistics providers
Project supervision and quality control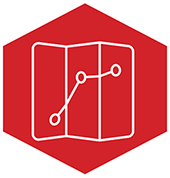 Professional, personal handovers with orientation if necessary. Quality control when executing your project on site, careful returns, transparent damage documentation and seamless handling
We'd be more than happy to outline each of our particular services and how we can deal with your specific needs in a personal discussion. You'll find more about us and an overview of our services in our current company brochure. Have a look inside and download it if you like.
Our service: throughout Europe and the world
1 - Haan and Stuttgart, Germany: Headquarter for car sourcing and coordination of car specifications; Branch with specific expertise for clients in southern Germany
2 - Barcelona, Spain: Cooperation with an event agency in the organization of an international automotive presentation
3 - Various test sites, Italy: Delivery of test cars and high performance sports cars to Balocco and Nardo
4 - United Kingdom: Transport of prototypes and provision of competitors cars for European market research
5 - Arjeplog, Sweden: Logistics for car test in winter conditions
6 - International Circuit, Bahrain: Support and logistics for material tests in desert conditions
7 - Chapmans Peak Drive, South Africa: Planning and logistics services for a commercial film shoot
8 - Anden, South America: Handling of air/sea freight while considering legal provisions such as International Maritime Organization (IMO) certificates and customs formalities under the ATA process
Interior

Refitting, trim, lining, Draping

Multimedia

Installation of connectivity solutions, function checks, provision of all access data for tests/presentations

Exhaust

Modifications such as the mounting of sensors for tests and renewal after measurement drives (such as R&D projects, for example)

Bodywork

Color choice, partial/complete wrapping

Manufacturer/brand

Neutralization (debadging)

Chassis

Conversion of suspension struts and dampers (Conversion to conventional chassis)

Brakes

Equipment/technology, performance or looks, for example. Conversion to carbon ceramic brakes

Wheels

Procurement and fitting of wheel-tire combinations

Lights

Conversion, modification/deactivation of functions
New: We can now transport your vehicles
As a service provider to the automotive industry, we have extensive experience with the transportation of vehicles. We provide closed and open transport with our own fleet: as a direct carrier and service provider and/or as a subcontractor – our clients can always rely on our professional competence and absolute discretion.
Easily rent E-cars
As a partner of the nextmove location network, we allow individuals, companies and local authorities to experience and enjoy electric cars. The nextmove fleet includes vehicles from all manufacturers, including models such as Tesla Model S & Model X, BMW i3s & i3, Hyundai Ioniq, Opel Ampera-e, VW e-Golf, Nissan Leaf, Renault Zoe and Smart.
Find out more
Get in touch with us.
Our know-how and the quality of our services are closely aligned with your diverse and complex requirements. Profit from our experience. You can reach us in the greater Rhine-Ruhr area with its cities such as Cologne, Düsseldorf and Dortmund through our headquarters in Haan and in southern Germany through our branch in Stuttgart, which is right next to the airport:
We've summarized the most important information about our company and us in our corporate brochure You can have a look here. And download it, of course.